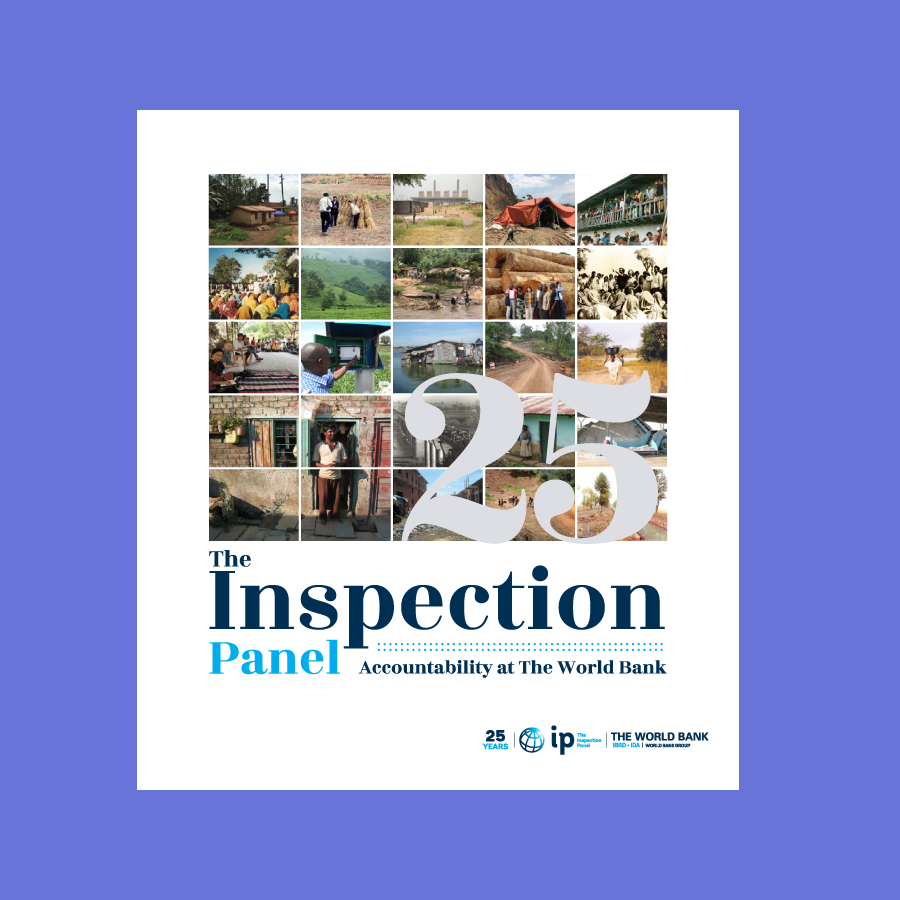 PROJECT:
 25th Anniversary Book, Case-bound, 146 pages
ROLE:
Designer, Typesetter
TIMELINE:
8 weeks
The independent accountability arm of The World Bank was celebrating 25 years since its inception. To commemorate this, the Inspection Panel wanted to create a hard cover book to fall in line with other books they've produced as they cross these milestones. The content was a combination of archival photos, quotes, case studies, and historic information. This influenced the approach of an sprapbook-like design where the content could stand on their own to celebrate their respective momentous attributes.